Our CMS favorites Joomla and WordPress.
Solutions for the maintenance of your website
Every content management system (CMS) has its advantages and disadvantages. When you commission a project from Villaester Moderne Medien, you will not receive a static framework from us that you kindly have to comply with. We individualize the CMS so that optimal usability is guaranteed for you.
Wherever you are - we make it easy for you
We specialize in two systems. One for small solutions and one for large projects. The aim of both systems is always: easy content maintenance, without any programming knowledge. Do not you believe? - We would be happy to demonstrate it to you!
Our focus: Joomla! and WordPress

Joomla! The universal genius.
With Joomla! we have been working for over 15 years. At that time it was still called Mambo and its modular design and logical concept immediately cast a spell over us. Both small and very large projects can be implemented fantastically with this powerful CMS.
Villaester Moderne Medien is active in the Joomla community. There is constant further development and an active exchange.
Joomla is a real champion among the content management systems and is used by us for medium and large projects.
WordPress. A real success story!
With a market share of 60% (Source, 2020)Wordpress is the undefeated pioneer among the CMS. At its core it is a blogging system - but in fact the blogging time is largely over.
Due to the extremely simple usability, however, an enormous community around Wordpress quickly developed. A transformation took place quickly: from blog to CMS, which small and medium-sized companies discovered for themselves.
Countless plugins expand the CMS so that almost anything is possible.
For small to medium-sized projects, we also use Wordpress for our customers, who give us consistently positive feedback in terms of user-friendliness!
No matter which CMS - the main thing is that the result looks like this *: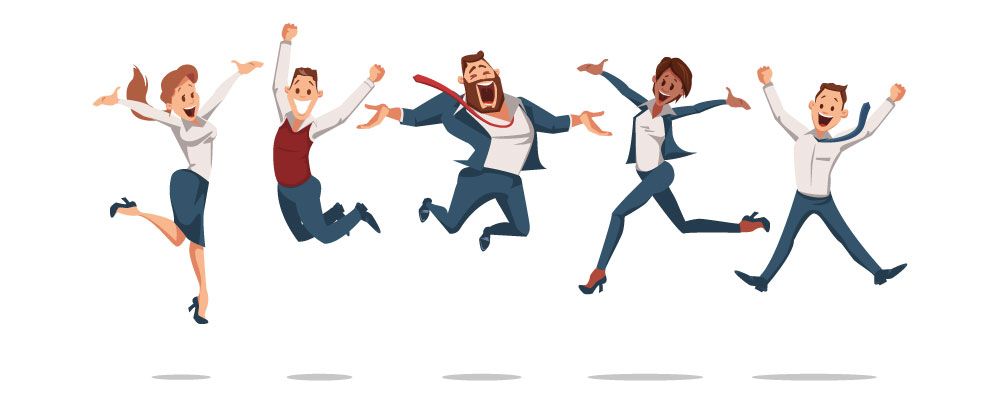 * Scene re-enacted
What we mean by that: Leave the technology to us. We use the means that are expedient for your business. Generate new customers with our technology and sustainably improve your external image.
We work out the optimal web concept for your company with you.
For example, we explain plausibly to you which CMS or which eCommerce system is the most appropriate for your project. We can also provide advice on eCommerce solutions, but this requires very precise consultation.
But not only on-page, we are active for you. We also develop strategies to make your company more successful outside of your website (e.g. with social media campaigns). We want you to grow through our consulting, design and programming services and generate measurably more sales.
How it works? - Let us advise you personally.